So writing that gum article put me in the mood for some gum. I love gum. The thing funny thing is though, I never chew it as much as I feel that I should. Anyway, a quick trip to the nearby convenience unearthed these two interesting finds: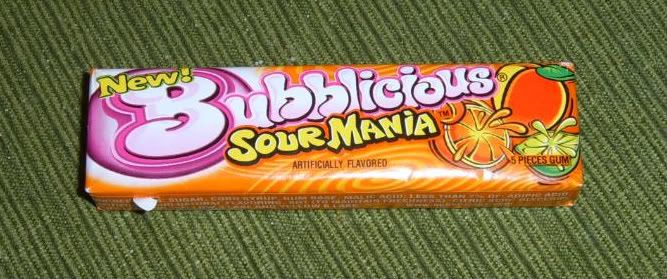 Bubblicious Sour Mania. I love Sour Savage Apple, so immediately upon seeing this I had to have it. The packaging is a bit misleading though, I figured it was a mix pack with pieces of sour orange, sour lime and sour peach. Not true. The pieces are actually, I guess, a combination of all of the above. Apparently "Sour Mania" is a flavor unto itself, though I personally feel that name should represent a veritable grab bag of sour flavors.
It's decent and delivers the same sour punch that Savage Apple does, but the peach flavor comes through the most.
NEXT!
Here it is– just what I was looking for and mentioned here (though I said it was Stride)…
Lemon-Lime Orbit. So, capturing this gum was my original intent for making my trek to the store. Once word had gotten to me this tastes "exactly" like Gatorgum, I had to have it.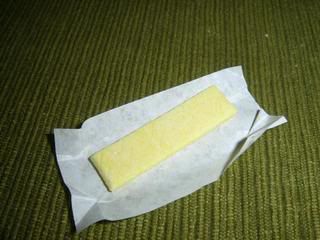 It looks like Gatorgum, right down to the bright lime yellow color. Heck, Gatorgum was even made in this exact same shape and size. It smells like Gatorgum too, just take a whiff of that lemon-lime aroma. But does it TASTE like Gatorgum? Hm. Well, it's pretty darn close. The lemon-lime flavor is certainly there, but the difference is that Gatorgum was lemon-lime Gatorade gum and only claimed to "quench thirst" just like the drink. Orbit is meant to be a refreshing and clean feeling kinda of gum and I can't help but pick up on that almost menthol/mint taste that Lemon-Lime Orbit has (my woman says it tastes like a cough drop).
So, yes, it's a very close knockoff, but still no cigar.