Happy TRANSFORMERS: REVENGE OF THE FALLEN Day! Check out Part 1, now let's knock this one out…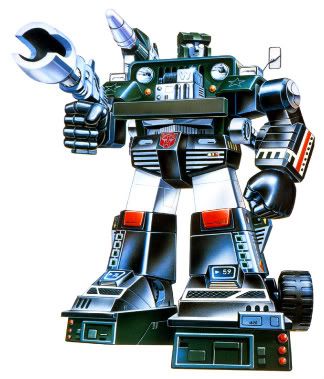 HOUND
Until watching the 1st Season a few days ago, I had COMPLETELY forgotten about Hound. But don't hold it against me that I'm claiming a forgotten character to be one of my faves, I seriously had wiped most anything involving the Transformers out of my mind over the years. Given my love for G.I. Joe, Hound was a cartoon fave because he was a military jeep. The star on his arms and the missile on his shoulder always looked really cool to me.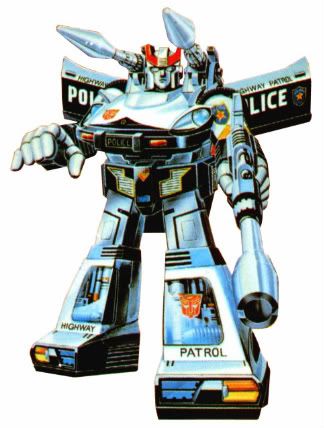 PROWL
As you can tell, I'm mostly a fan of the original crew that debuted in the toys and cartoons. These are the characters I have the most attachment to and Prowl is another classic in the TF lineup.
JAZZ
Another classic member of the Autobots team. Of course, he died in the live-action movie. Why they gotta kill the black guy ?!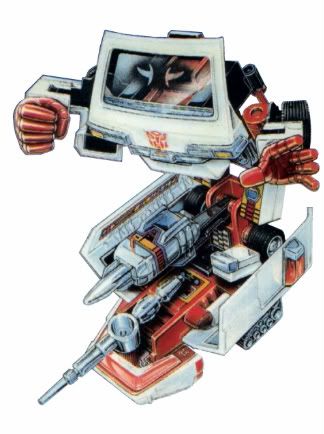 RATCHET
I don't know why, but I've always had an affinity for the doctors of teams. Doc and Lifeline from G.I. Joe are two of my faves too.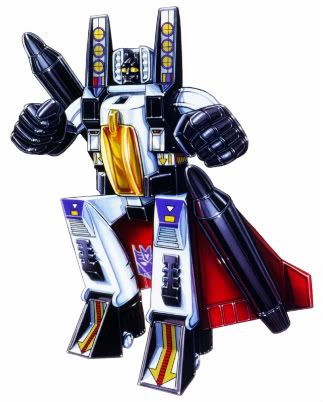 RAMJET
I don't remember much about this character other than loving his design. He's a darker, more evil looking Starscream, basically.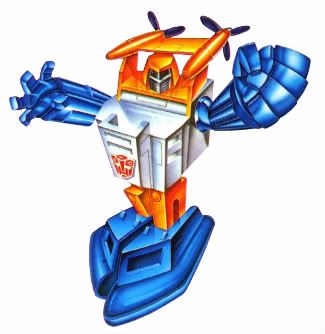 Seaspray
I had the toy. He was one of the "mini" Transformers. Kinda goofy looking, but I still have a soft spot for him.
MEGATRON
Of course, you gotta love Megatron! Great bad guy, but his original pistol mode was pretty lame. I think it sucks Hasbro gave in to the parental whiners of the day, but it all works out because a tank is much cooler than transforming into a gun that requires SOMEONE ELSE to hold and shoot.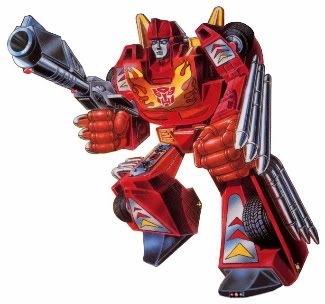 HOT ROD
Debuting in Transformers: The Movie, Hot Rod would briefly lead the team as Rodimus Prime. Cool flame designs on this guy and nice later addition to the Transformers.
SIDESWIPE
Let me be honest, I don't know much about Sideswipe. I bought his figure used at a neighborhood yard sale and cherished him ever since.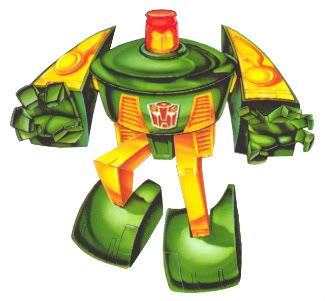 COSMOS
Cosmos is another "mini", but pretty cool in my book. He transformed into a UFO looking thingy.
CONSTRUCTICONS/DEVASTATOR
The Constructicons were basically evil Tonka toys: a cement truck, a bulldozer, a crane, etc. They all combined to form DEVASTATOR.