See This Month at the Movies (1980-1984) to catch up!
1985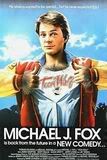 Teen Wolf
An absolute classic. I remember this seemingly being one of only a handful of movies HBO would show back in the 80s and I loved it. I would rent it all the time too. The scene where Scott's dad intimidate the principal still gives me chills! Screw Jason Bateman, Teen Wolf Too should've been a direct sequel starring Michael J. Fox! The word is studio execs weren't too high on this film (or perhaps there was a struggle getting this one into theaters). It was filmed before Back To The Future, but that film's success gave the studio, Atlantic Releasing, and movie theaters all the incentive they needed to rush this one out. A short-lived cartoon ran in 1986.
WOLF FACT: Producer/TV & comic book writer Jeph Loeb (Heroes, Smallville, Lost, Commando, DC Comics, Marvel Comics) co-wrote the script.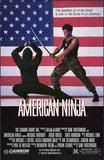 American Ninja
Before G.I. Joe: The Rise of Cobra, this was basically a G.I. Joe movie. No, there is no loose connection, but it was an over-the-top goofy military (and ninja) themed movie. Heck, Michael Dudikoff would've made for a decent Duke or Snake Eyes back in the day. My first exposure to this movie was a rental a friend's house probably around '91 or so. He loved the movie and made promises that it would be awesome and I enjoyed it, though I remember all we really concentrated on were the fight scenes. That big training scene with the multi-colored ninjas jumping about has always stuck with me and it wasn't until I bought this on DVD years ago, that I realized I had been thinking of American Ninja the whole time! This was followed by FOUR sequels, but this one is the best of the bunch. Honestly, that's not really saying much, but I still think it's an important movie in the action/martial arts genre.

Flesh and Blood
Sometimes referred to as Flesh+Blood. I picked this up a few years ago in the $5 bin at Walmart. It's a really weird movie. I was expecting a grim 'n' gritty medieval movie, and it kinda was that to an extent, but there was also a weird love triangle involving a noblemen, a fair maiden and the mercenary who kidnapped (and raped) her. Lots of nudity and I guess what were intended to be "steamy" scenes, but it's kinda hard to sell that convincingly when you know the guy she is willingly having sex with had raped her just 40 minutes before. Made for an uncomfortable movie full of unlikeable characters.

Invasion U.S.A.
Awful movie that deserves mention because it's Chuck Norris in all his gun-toting glory and it's one of the definitive '80s Action Movies. The whole movie is really just one big nonsensical battle scene featuring evil Commies invading Miami. I picked up an old VHS copy from my video store years ago, complete with that old, big ugly gray MGM case it came in.
1986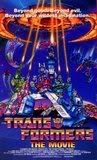 Transformers: The Movie
Thanks, Transformers: The Movie, your failure at the box office meant G.I. Joe: The Movie had to settle for a direct-to-video release. Weird a strangely dark tone and an even more strange soundtrack ("Dare To Be Stupid" by Weird Al?), this movie may have had a lot of hype behind it due to the Transformers franchise, but it deserved to be the critical & financial flop that it was. Further proof that G.I. Joe has always been better than Transformers.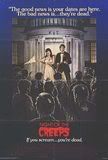 Night of the Creeps
Solid cult classic featuring spoofs on the zombie and alien invasion genres. There's no way you can watch 2006′s Slither after this and not see the obvious influence. Years of positive website reviews led me to believe this movie was actually better than it was, but it's an okay movie to watch on a lazy afternoon. It will be released on DVD & Blu-Ray for the first time in September 2009.
1987

Dirty Dancing
Okay, I would never watch a movie like this if it was released today, but I grew up on this film. This was another movie that HBO wanted to show all day long and my sister and I would always rent it too (to watch during that six hour window HBO wasn't showing it). This was basically THE movie of the summer of '88 for us. That was good summer vacation: Super Mario Bros. 2, grilled cheese sandwiches and Dirty Dancing.

The Principal
Although this is just another entry in the "educator vs. street tough students" genre, I've always liked it. My first exposure to it was on Encore probably about 11 years ago or so (Encore is underrated) and for the next few year, they seemed to show it often. I'm also a big fan of Jim Belushi, so sue me.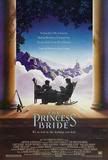 The Princess Bride
Believe it or not, the first time I remember watching this was in school. It couldn't have been too long after the video release, but I remember whatever teacher I had at the time hyping it up for us kids and all the kids going wild in anticipation for it. "WTF", I was thinking. I haven't seen it since the early '90s, but it's a definite classic. ANYTHING that had a wrestler in it during my childhood was going to get a big thumbs up from me!
1988

A Nightmare on Elm Street 4: The Dream Master
To be honest, it's only been since last year that I've started to get into the Freddy movies (but I've seen bits & pieces of them for as long as I can remember). The more straight-forward slashers like Jason and Michael have always been my speed, but I'm starting to see the appeal of these movies even if they're weird as heck and don't make much sense at times.
1989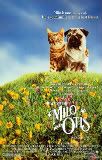 The Adventures of Milo & Otis
Awww… How adorable! A kitty and a puppy become friends and have some adventures together!  Did you know this is actually a Japanese film and it was released in Japan in '86? I didn't. I remember some kid at school freaking me out by telling me they killed the cat & dog in this movie in order to make them "act" how they wanted them to. Eventually, I just figured it was nothing more than lies spread about by kids, but I see now there actually were concerns from animal rights organizations about the treatment of the animals (supposedly, one of the cats' paws was broken by a producer in order to make it limp), but nothing was ever proven. Proven or not, kinda sucks the fun and warm nostalgia out of this movie, doesn't it?

Little Monsters
I wanted to see this movie sooooooo bad! This looked like a a great zany comedy. For whatever reason, my parents never took me to the theater to see it (I'm sure it had a lot to do with the fact that they didn't want to see it). So once it came out on video, renting it became a top priority. The truth? It's not that good. It was just a bit too dark for me (to this day I'm not really a fan of "dark comedies").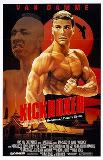 Kickboxer
Great martial arts/action film and one of Van Damme's best (a Top 5 release, if you ask me).