I've talked a lot about cartoons from the 1980s, but believe it or not, there were actually some decent cartoons that came out of the 1990s. ABC, CBS, NBC and FOX were still putting out a variety of (non-anime/card game-driven) cartoons every Saturday morning and FOX struck gold with their weekly afternoon FOX Kids block.
This list will be skewed towards the early-mid 90s, because that's when I was still safely in the "it's okay to watch cartoons" age. By the late 90s, I had to use discretion when it came to watching cartoons. This list is also by no means the ultimate list, but a collection of a lot of 'toons that come to mind when I think of what I enjoyed watching in the 90s.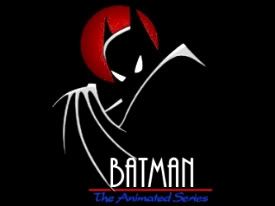 Batman: The Animated Series (1992-1995, FOX)
One of the greatest animated series ever and it's mine all mine on DVD. It would later be repackaged as The Adventures of Batman & Robin for the 2nd season. Then, the show was given a slight makeover as The New Batman Adventures (1997-1999) when it made the jump to The WB. Some would argue that's a totally different series, but it was Volume 4 of the Batman: The Animated Series DVD sets. Nonetheless, the original FOX run was the best and features some of the greatest Batman stories ever told.